NU SHINE Outdoor Blind & Shutter Cleaner is an easy and effective way to clean and protect all aluminium outdoor blinds, shutters and PVC fabrics safely.
NU SHINE can be used on plastic components to remove dirt and stubborn grime while keeping surfaces clean and fresh. This is an easy to use product and is safe to spray around the exterior of your home.
With an orange fresh scent, NU SHINE kills mould and is pH neutral, so it won't damage your investment – and a 750 mL bottle will last more than 20 washes.
Directions for Use:
Step 1: Wash products down with water to remove dirt
Step 2: Dilute 25mL of NU SHINE formula into a 9L bucket filled with water, apply to blinds or shutters by spraying or wiping with a sponge. Allow the product to foam, then soak for 1-2 minutes.
Step 3: Wash away with clean water before drying with a microfiber towel or chamois.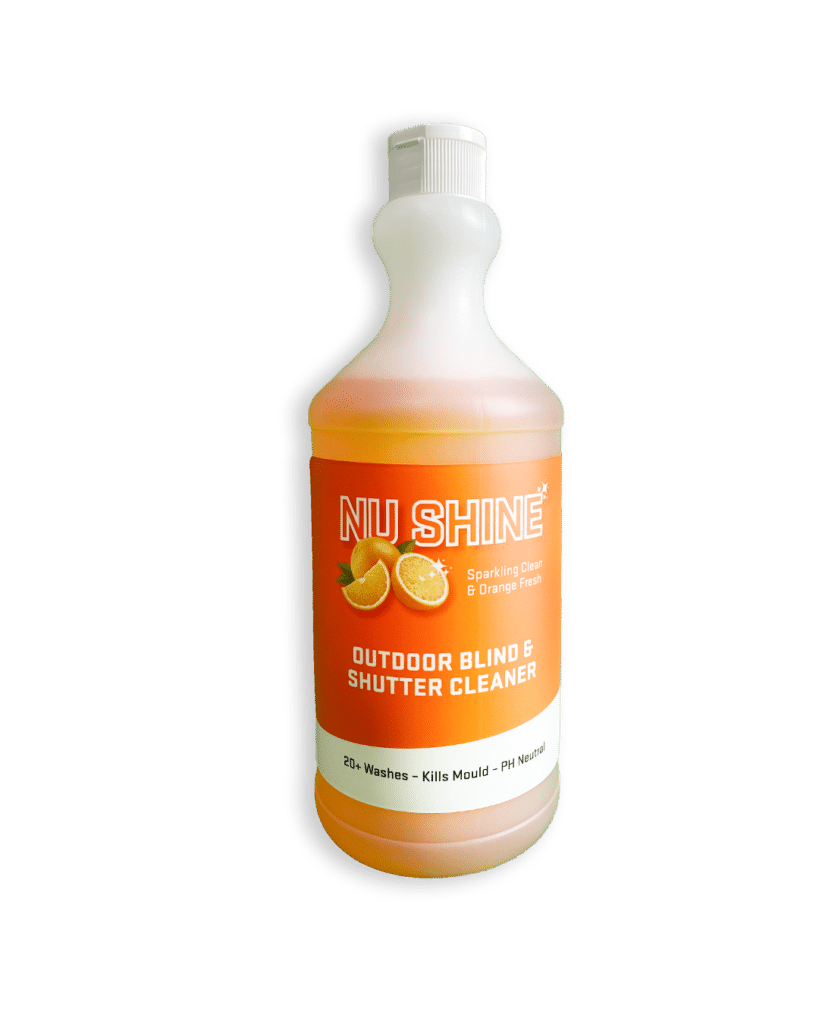 $25
FREE SHIPPING!
---