Do you want to increase safety, improve privacy, and add significant value to your property? Roller shutters are the ideal solution. There are various kinds of roller shutters in the market, so it may be a little confusing to select the ones that are right for your property. Nu Style Shutters is a family-owned business which has fit over 50,000 shutters for clients across Perth, providing families and businesses with the best in comfort and security. Read on for a few important considerations you should think about before your roller shutter installation.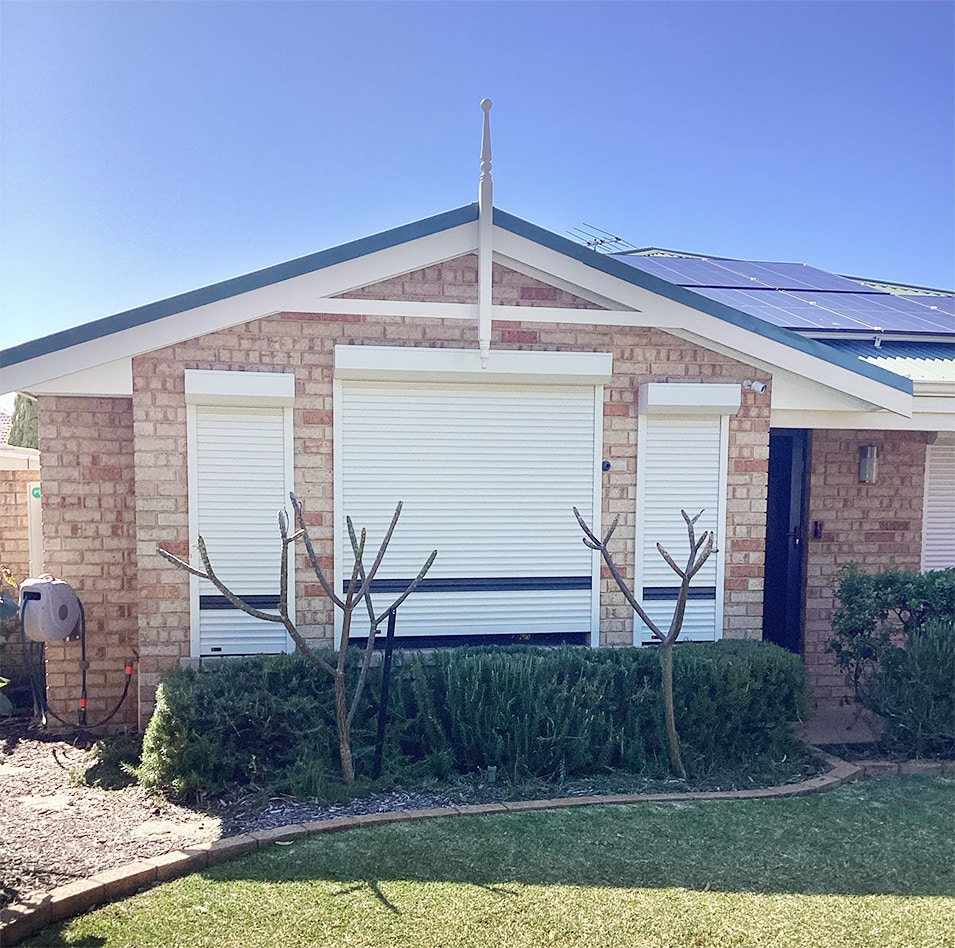 Evaluate Your Needs
Roller shutters offer a wealth of benefits to any home, including security, insulation, noise, and light reduction along with improved aesthetics. When choosing roller shutters, you should base your decision on the purpose they need to fulfill for your property. Nu Style's slimline roller shutters are a stylish yet practical option that are made with performance and longevity in mind. Available in many stylish colours to match the exterior of your house, they will provide maximum security, excellent insulation, and incredible storm and bushfire protection. Discuss your needs with us today and we will determine the most appropriate shutters to suit your home.
Manual or Electric Operation?
Roller shutters are available in either manual or electric operation. Manual shutters are operated by hand, while motorised shutters can be operated by a wall switch, remote control, or even via a smart device. If efficiency and convenience are a high priority, electric shutters will be the best choice. If you would like to experience the ultimate in convenience, Nu Style Shutters offers automation with our Wi-Fi home hub. Easily control your shutters via an app on your smart phone to use them at any time – from anywhere!
What's Your Budget?
Roller shutters can vary greatly in price depending on a variety of factors. The size, style, material, operational features, and quality will all play a vital role in determining how much they will cost. Understanding how much you have to spend on roller shutter installation will enable you to find the best solution for your budget. Look for reputable manufacturers and shop around for quotes; ensure each quote you receive includes accurate sizes, the materials being used, warranty period, after-sales services, and professional installation. Keep in mind that you often get what you pay for, so don't just go for the cheapest quote. An experienced roller shutter company will be able to work with you to determine a high-quality solution that won't blow your budget. Also remember that they're an investment in your home's security that will also add value to your property, so it's worth spending a little more to get the best quality if you can.
What Material Should You Choose?
Modern roller shutters are usually made from steel or aluminium, but there are many types of steel and aluminium available, some better than others. 100% marine grade aluminium is durable, strong, and stylish. Lightweight with a high strength-to-weight ratio and superior corrosion resistance make 100% marine grade aluminium our material of choice. Be wary of inferior materials as these will not stand up to extreme environmental conditions like marine grade aluminium will.
DIY or Professional Installation?
If you are tempted to opt for DIY installation, you might want to reconsider. Installing roller shutters should be left to the professionals for a number of reasons. Professionals will ensure they are installed correctly, for optimal performance and safety. Installing roller shutters can be complex and requires specialised tools and expertise that the average handyperson may lack. Poor installation can void the warranty, and result in safety issues, as well as operational problems. If you have made the decision to invest in custom roller shutters, don't scrimp on the installation as this can lead to issues down the track that are expensive to rectify.
Find Out More About Custom Nu Style Roller Shutters Today
As Perth's trusted roller shutter company, when you choose us for roller shutters you can expect professional service, the highest quality products, generous warranties, and highly competitive prices. Get a quote online now or speak to one of our experts by calling 1300 798 776 today.