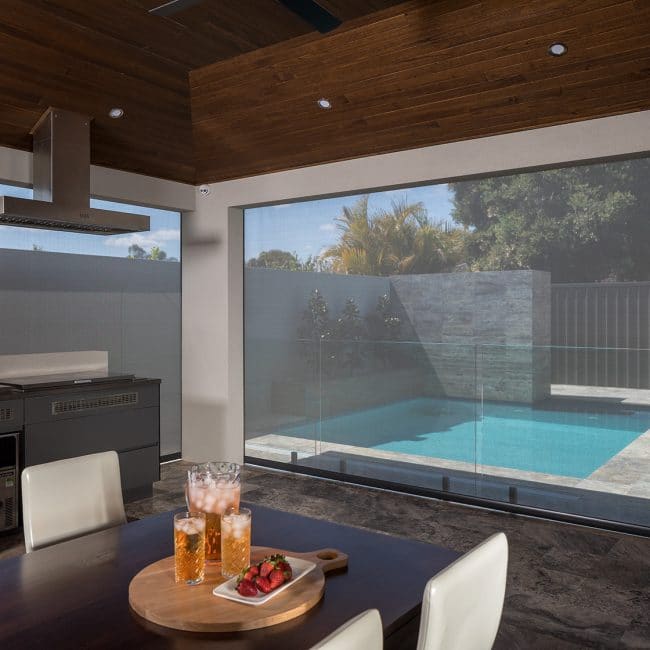 Enjoy your outdoor living in comfort and style with Nu Style Shutters outdoor blinds – designed for Australia's climate and built to last.
If you live in Perth, you know the importance of an alfresco area to your lifestyle! For over 20 years, we have been helping our clients maximise the use of their outdoors with quality blinds that provide dependable wind, rain, sun and UV protection.
We are an authorised Ziptrak® manufacturer and installer, along with creating our own range of slim line electric Galaxy and Universal outdoor blinds from our Perth workshop.
With a wide range of powder coated colours, and sleek, stylish designs, our outdoor blinds are the ideal addition for homes and looking for year-round weather protection and blackout. We have manual and electric options with high quality woven PVC mesh fabrics and block out style plastics.
Talk to our team today about booking your free consultation measure and quote. Let our team at Nu Style look after you – you'll love our blinds and our service.
Looking for Outdoor Blinds?
What you need to know about Nu Style Outdoor Blinds...
Can i fit Ziptrak or outdoor blinds to my windows?
Yes you can, Ziptrak and all models of outdoor blinds can be fitted over windows and doors on your home, not just to your patio or alfrsesco. Ziptrak and other models of Outdoor blinds are perfect for
Reducing Heat
Reducing Light
Creating Privacy
Protecting Furniture and window Furnishings
Woven mesh fabric offers a 95% block out against UV and the sharp glare of the sun helping keep the temperature of your home cooler while creating an ambient shading feel.
Its important to consider if your installing Ziptrak or other outdoor blinds over the windows and doors on your home how will you control them when you wish to move them up and down. Typically manual operating methods need to be done from outside the home and rather than having to go outside each time you want to lift your Ziptrak or outdoor blinds it is much easier to control them electrically. Nu Style Shutters offer affordable 240v switch operated electric Ziptrak blinds and other variation of outdoor blinds that are done in electric like the Nu Style Galaxy and Universal. You may also choose to have a wireless remote option allowing you to open your window blinds from any location in or around your home
Don't buy outdoor blinds until you've read this book!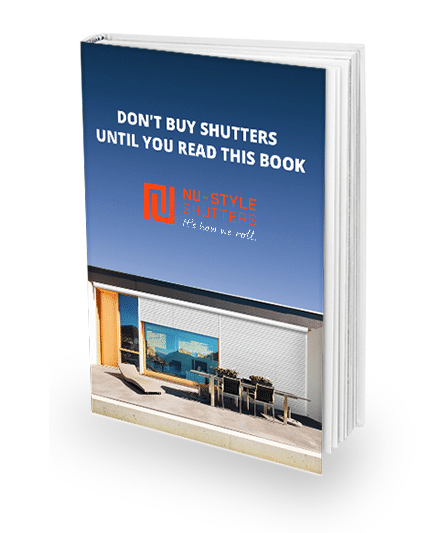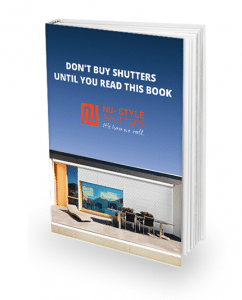 A must read Outdoor Blinds Buying Guide
What customers should learn to know before purchasing outdoor blinds
Find out how you can choose the right outdoor blinds for your home