Roller shutters are an effective and cost-efficient way to insulate your home. They provide excellent thermal insulation, reducing heat loss and ensuring lower energy bills. They also help to reduce noise from outside, making your home quieter and more comfortable. Additionally, they also provide excellent security for your home! With so many benefits, it's no wonder that roller shutters are becoming an increasingly popular investment for Australian home owners.
Nu Style Shutters can help you stay cooler in summer and warmer in winter, saving on the costs of heating and cooling your home. Custom made in our Perth facility, our shutters are designed to minimise heat gain and loss through your windows.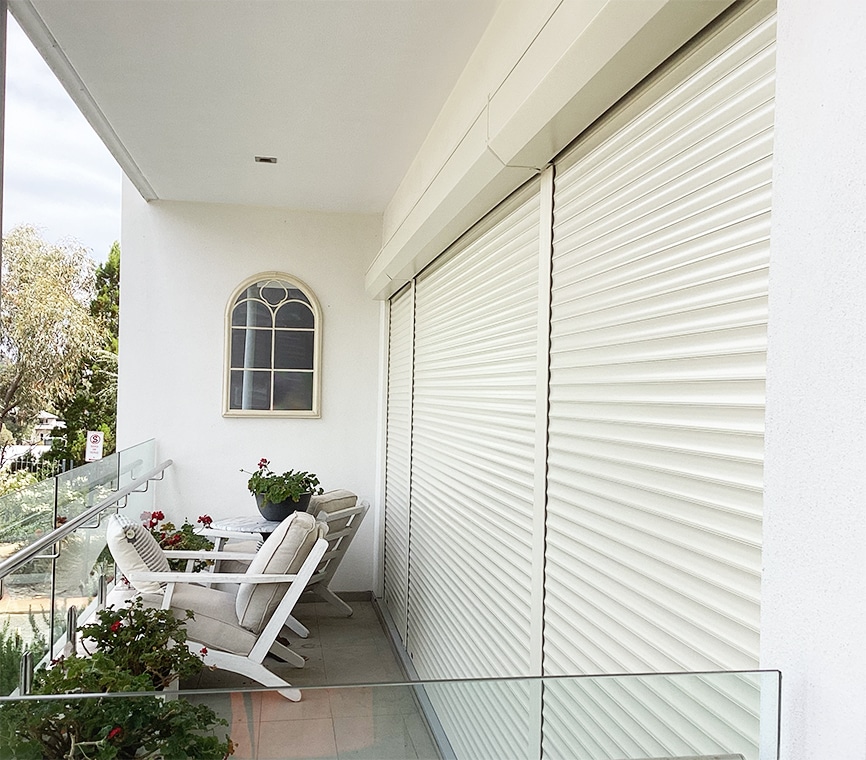 More heat loss occurs through windows than any other surface in the home
Windows let in natural light flood into your home and are a vital aspect of proper ventilation, they also seamlessly connect the inside of the home with the outdoors. However, windows are one of the main a sources of unwanted heat gain in summer and significant heat loss in winter.
A single glass window can lose almost ten times as much heat as the same area of insulated wall. Therefore it is essential to invest in custom window shading solutions. Heat transfer through windows can be minimised with high quality exterior roller shutters. Not only will they reduce the majority of heat lost through windows to make your home more comfortable, but they will dramatically reduce heating and cooling costs and minimise your carbon footprint.
How do roller shutters insulate?
Installed around the outside of your windows, when fully closed roller shutters completely cover the glass creating an extremely effective barrier that offers unbeatable insulation.
The insulation properties of roller shutters may vary due to the quality and type of material they are made from, which can include aluminium, steel, or polycarbonate. High quality materials are more effective in reducing heat transfer through windows, which will lead to lower energy costs and improve the overall thermal comfort of a building. Additionally, some roller shutters are filled with a special insulative compound that provides the ultimate level of thermal insulation.
At Nu Style Shutters, our roller shutters are constructed from thick, premium aluminium. The curtain area consists of an aluminium skin injected with a (CFC free) polyurethane foam for added strength and insulation qualities.
Our shutters can be operated either electrically or manually, or even remotely via a smart device. Remote operation gives you the flexibility to open and close your shutters when the weather changes even when you are away from home to further optimise temperature control and insulation.
Do you want to enjoy a more comfortable environment and reduce your energy bills?
Reach out to our friendly team today for a free measure and quote. With many stylish colours to choose from, you can rely on our team for a customised solution to suit your home and budget. We also provide a generous 10-year warranty for your peace of mind. Get in touch online now or call 1300 798 776 today.